Who Else Wants To Learn To
Be a Barbecue Pit Master?
Atlanta BBQ expert Sam Huff will share the secrets of
professional barbecue cookery to enhance your backyard cooking skills!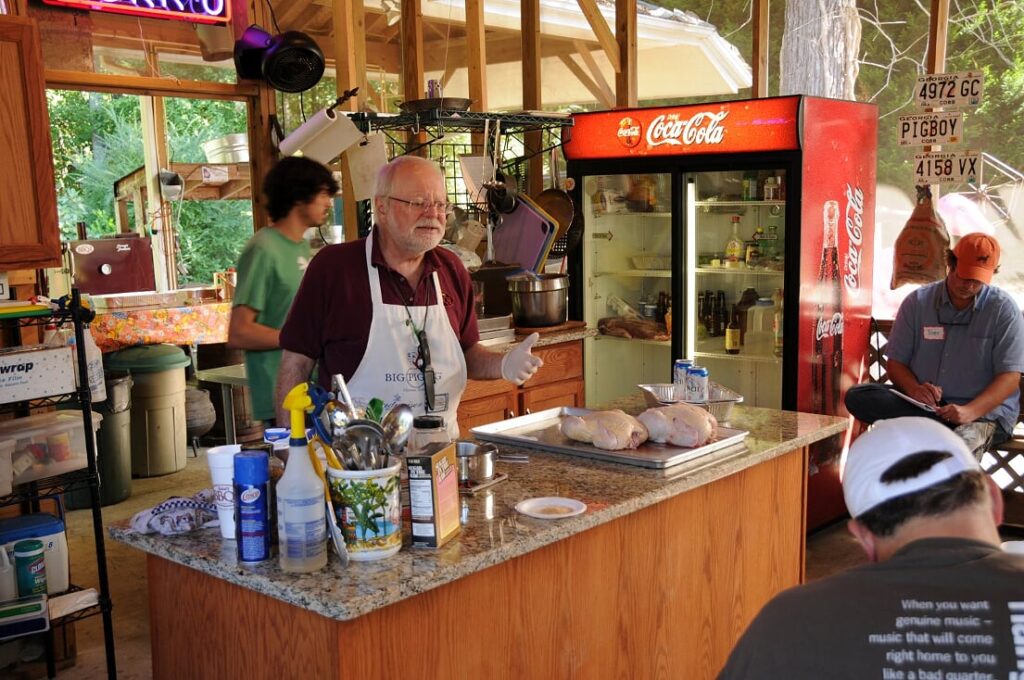 Watch our video from GPB-TV with David Zelski, "The Georgia Traveller"
---

In its June, 2013 issue, Garden and Gun magazine recommended Pork U as one of the top 10 events to attend in the entire South!